BENCHMARKING SERVICES
Achieve Cost
Savings & Optimize Software Usage
What is Benchmarking?
Benchmarking refers to the process of evaluating and comparing an organization's SAM practices against industry best practices or established standards. Benchmarking is not about copying what others are doing, it is about understanding what works and adapting it to a company's own unique needs. The benchmarking process can provide valuable insights into areas where an organization can improve its cost optimization.
Don't Overpay for Software
ISAM has created an industry recognized benchmark utilizing its proprietary Greenbook
SM
tool that tracks more than 100 million data points that cover software costs, product usage, and categorization. The tool provides information on average and best-in-class costs for vendors, which helps organizations determine how their software costs compare to others of similar size and scope. The benchmarking data includes unit cost, vendor count, product count, categorized detail, and alternatives. With this information, ISAM can provide recommendations for optimization, event management, or negotiation. The benchmarking service helps organizations achieve cost savings,
optimize software license usage
, and enhance business efficiency and effectiveness.
A Guide to ISAM's Benchmarking Service
ISAM'S BENCHMARKING PROCESS
ISAM's team of industry-leading experts will compare your software licensing costs and expenses to that of other organizations of a similar size and scope. Further, ISAM will provide recommendations on how to improve costs through contract events such as true-ups, renewals and new contracts.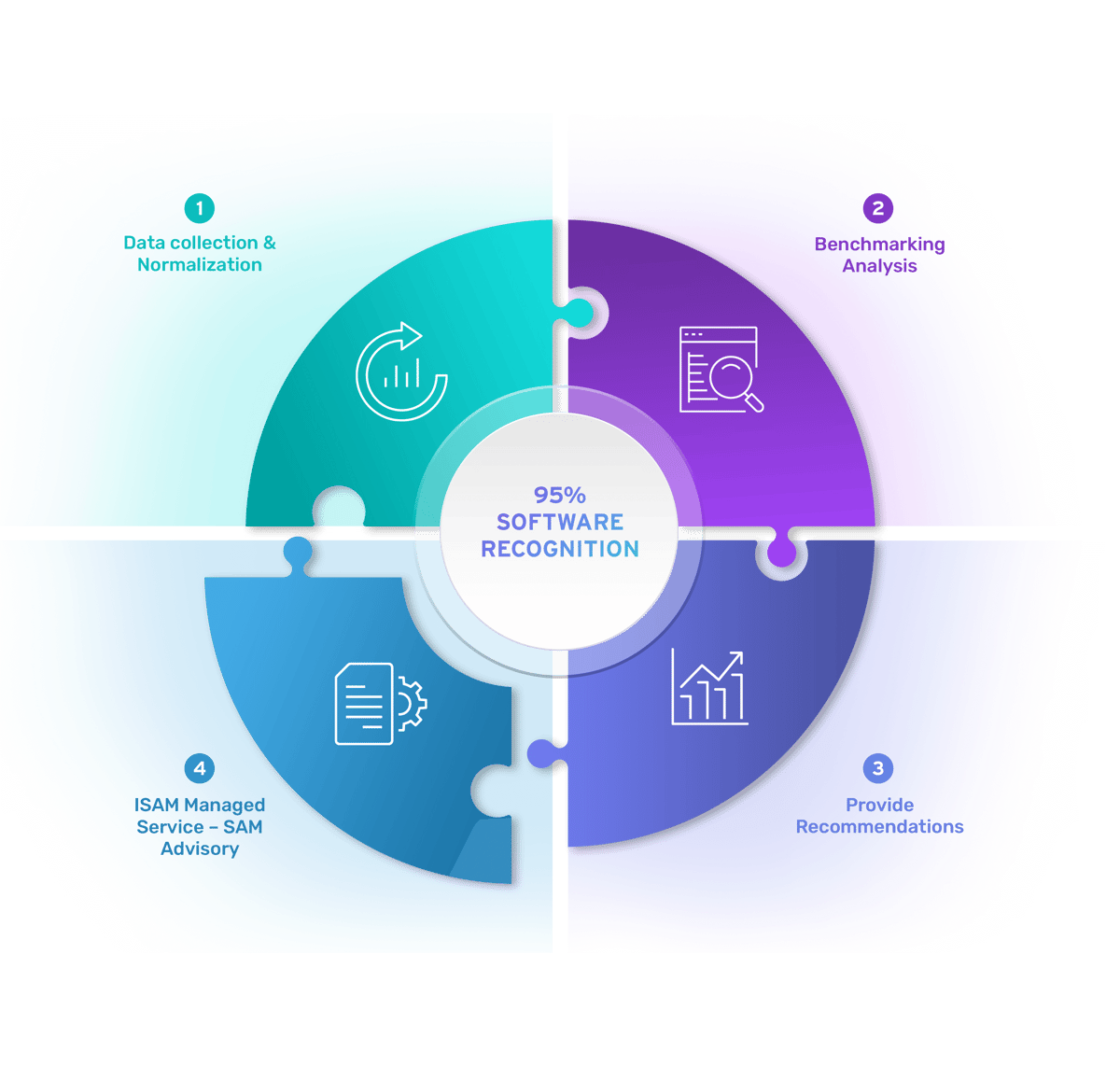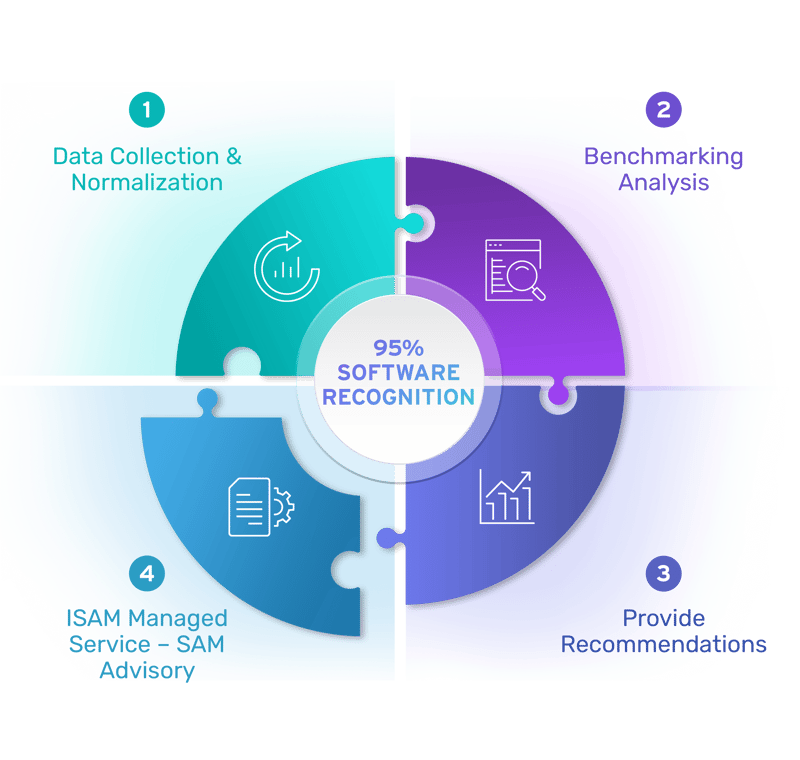 Want to know more?
Let us know how we can help you and your business. A trusted ISAM consultant will get in touch with you.