SAM ADVISORY SERVICES
Expert Guidance for Effective Software Asset Management
What is ISAM's SAM Advisory Service?
ISAM's SAM Advisory service is a comprehensive managed service designed to provide expert guidance and support for all aspects of an organization's software licensing needs. The service includes software license optimization, compliance monitoring, contract review, benchmarking, and cost reduction.
The process begins with a thorough assessment of the organization's software license environment to identify the software applications and licenses in use and purchased. The experts then help create customized software asset management plans tailored to the organization's specific needs and goals. Additionally, ISAM provides strategic input into procurements, product alternatives, and market assessments.
How ISAM Provides Support
SAM ADVISORY PROCESS
ISAM's proactive approach to software asset management helps businesses to improve their software license compliance, minimize risks associated with software audits, reduce software spend, and optimize the use of their software assets.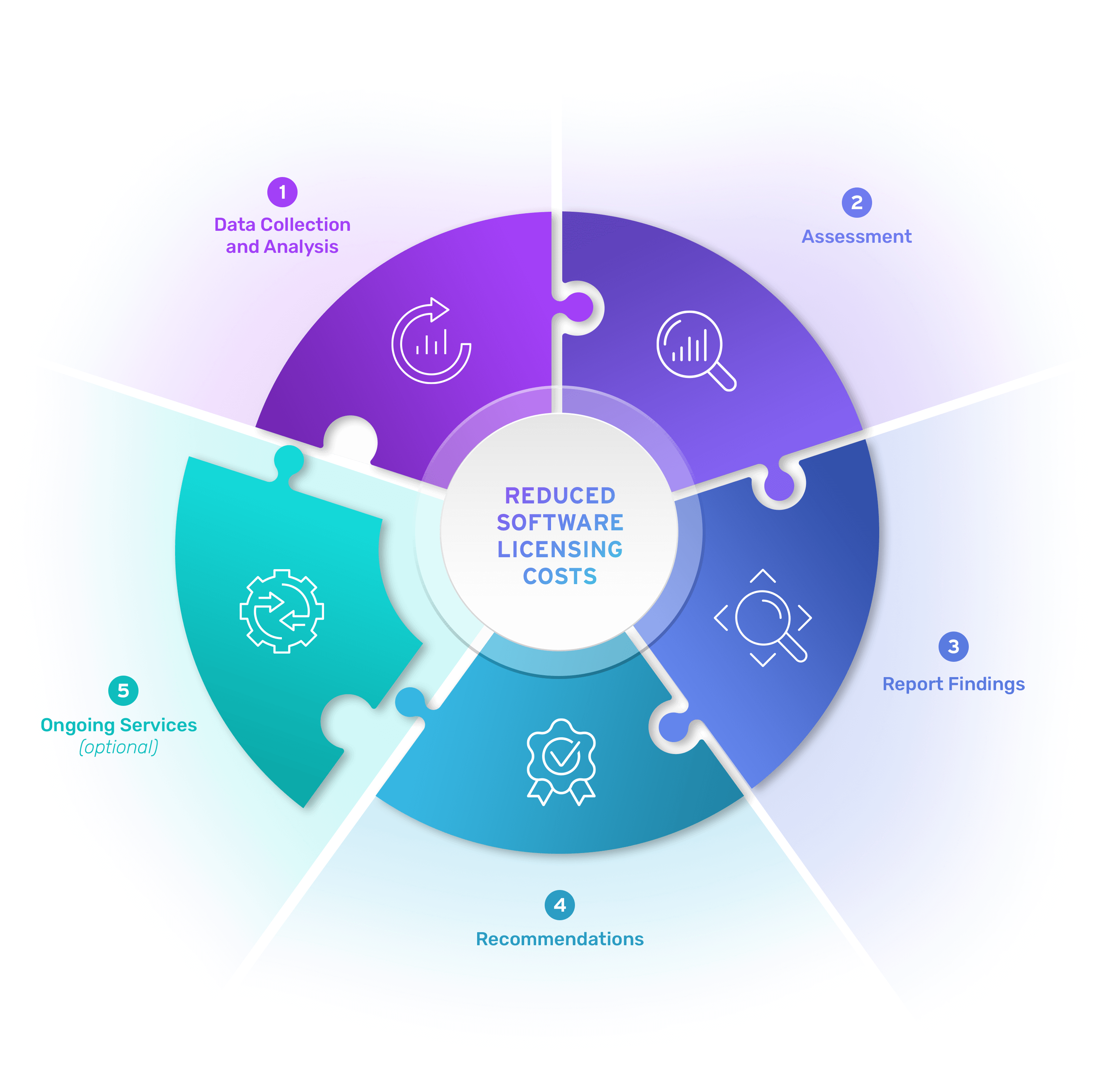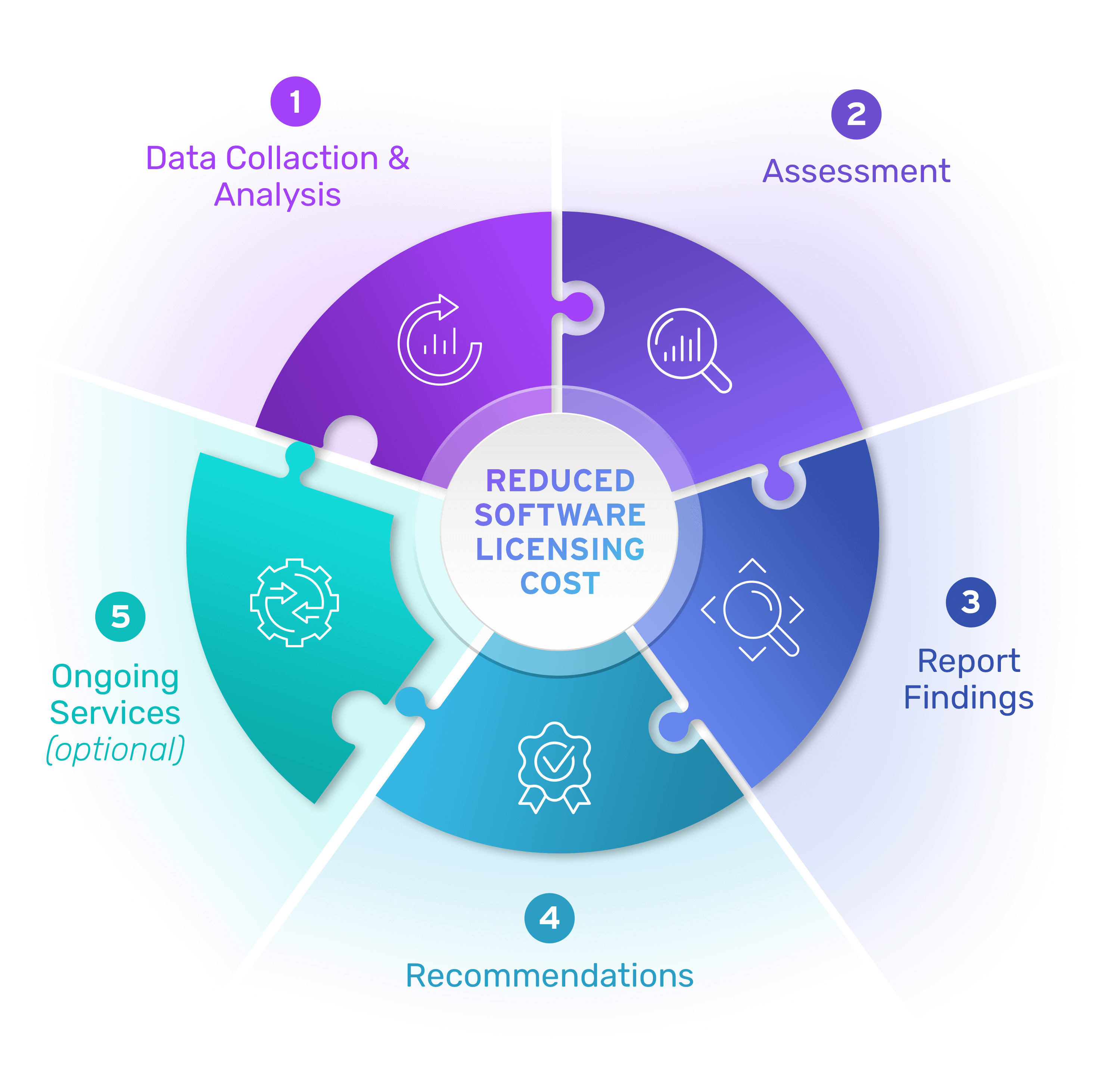 Want to know more?
Let us know how we can help you and your business. A trusted ISAM consultant will get in touch with you.