SAM MATURITY SERVICES
Unlocking the Strategic Potential of Your SAM Program
What is SAM Maturity?
SAM Maturity is the level of maturity that an organization has reached in terms of its
Software Asset Management practices and processes
. Our service benchmarks an organization's SAM program against industry best practices and frameworks, with the ultimate goal of maximizing its efficiency and effectiveness. By using a proven maturity model, our experts assess your organization's people, processes, and technology, providing tailored recommendations and ongoing support to help you succeed on your SAM journey.
Maximizing Strategic Business Impact
Our goal is to help the SAM program drive strategic business impact by providing valuable insights into costs, security status, and compliance. With our expert guidance, organizations can ensure firm executive commitment and necessary knowledge and interactions to succeed.
A Guide to ISAM's SAM Maturity Service
SAM MATURITY SERVICE PROCESS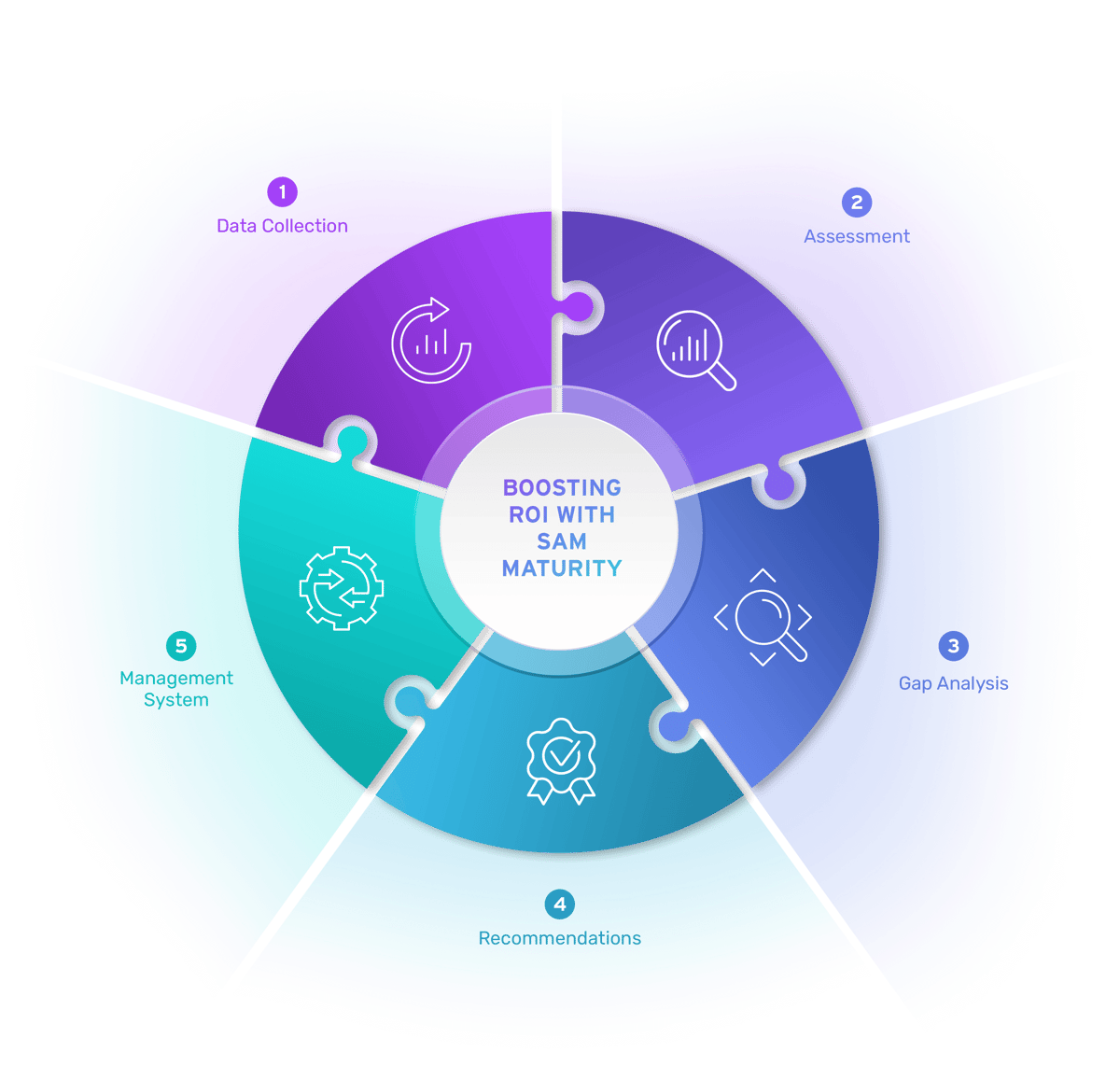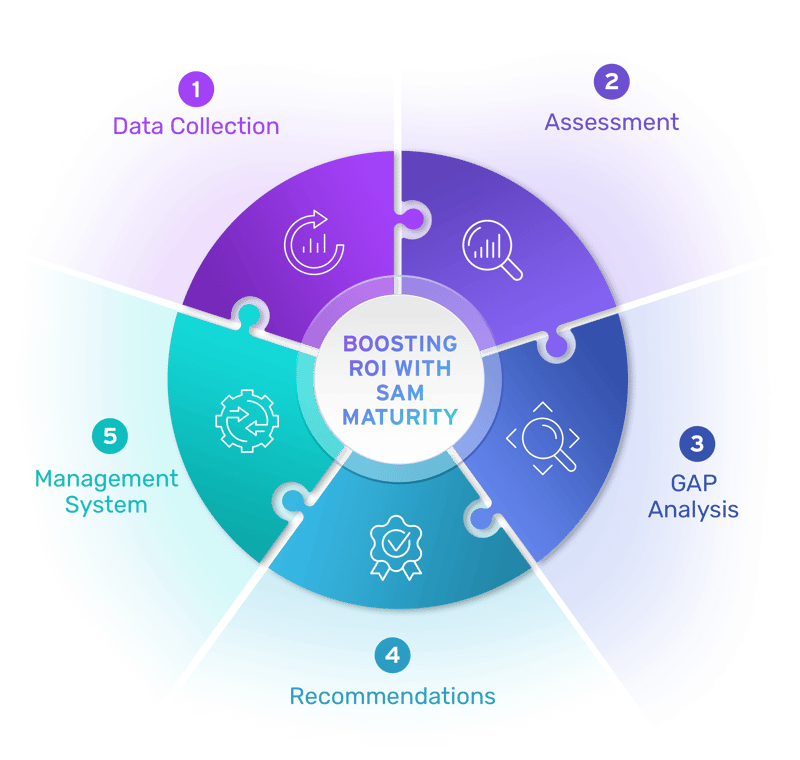 How Effective is Your SAM Maturity Practice
How to assess and measure your current maturity practice or help you get started.
Want to know more?
Let us know how we can help you and your business. A trusted ISAM consultant will get in touch with you.