COMPLIANCE MANAGEMENT SERVICES
Secure Your Software Licensing Compliance
What is Compliance Management?
Compliance management involves monitoring and managing software usage to ensure that an organization is complying with the terms of their software licensing agreements. It is essential for all infrastructure environments, including desktops, virtualized servers, standalone servers, mainframes, private and public cloud. The rise of remote work and the use of personal devices for work has made compliance management even more crucial. Compliance management helps organizations mitigate audit risks and reduce financial exposure by identifying potential compliance gaps and providing proactive guidance for audit readiness.
Stay Ahead of Software Audits
ISAM's compliance management services provide license review, license reconciliation, audit readiness, and preparation for audit defense. We take a comprehensive approach to compliance management, including a deep dive into your software licensing environment to identify compliance gaps and provide recommendations for mitigating audit risks.
Our experts knowledge and experience enable us to provide proactive guidance and support to our customers, ensuring that you can navigate the complex and confusing world of software licensing with confidence.
Understanding License Compliance,
Review, and Reconciliation
COMPLIANCE MANAGEMENT PROCESS
In the compliance process, there is an initial review to determine any compliance risk and defense issues. Then ISAM implements remediation steps to resolve the issue. Based on the initial software review and subsequent remediation steps, the consultant will develop a plan and implement an audit readiness team.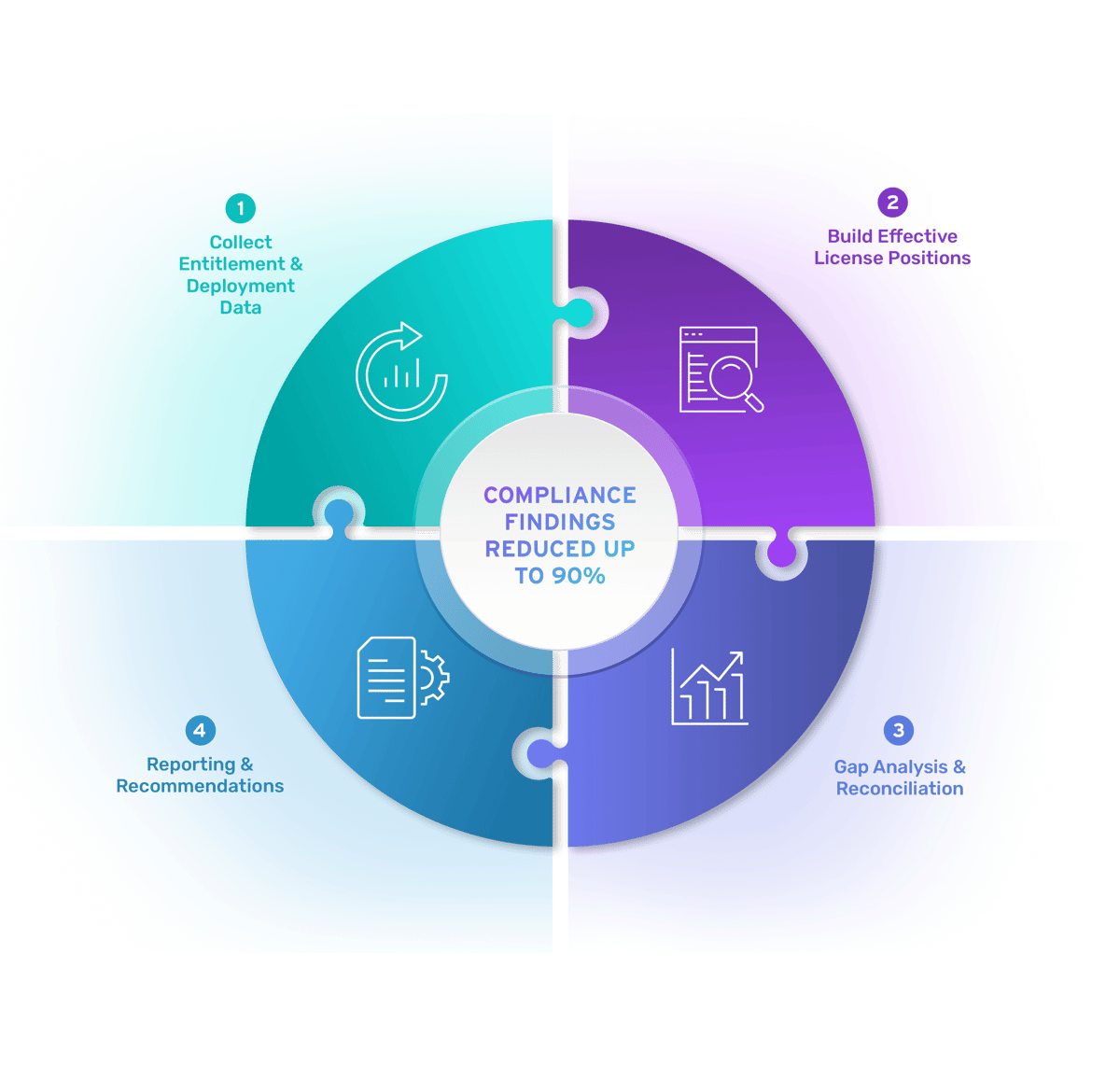 Want to know more?
Let us know how we can help you and your business. A trusted ISAM consultant will get in touch with you.