CONTRACT NEGOTIATION SUPPORT
Comprehensive Support to Negotiate
What is Contract Negotiation Support?
Contract Negotiation Support refers to the assistance provided by SAM professionals during the negotiation of software license agreements with vendors. The goal is to help organizations obtain the best possible value for their software investments, while also ensuring compliance with licensing agreements and minimizing the risk of financial and legal penalties.
When there is trust, solutions come easily.
ISAM's Contract Negotiation Support helps organizations optimize software investments and reduce the risk of compliance issues or disputes. With GreenBook
SM
database and consultant experience, the service includes current contract benchmarking, license position review, proposal and document review, and best practice recommendations. As the most important event in software licensing, the service ensures the following:
Best practices are followed
Software stack is optimized
Contract costs are well negotiated.
How ISAM Supports Contract Negotiation
VENDOR MANAGEMENT PROCESS
ISAM provides comprehensive contract negotiation support to achieve favorable contract terms and manage vendor relationships effectively.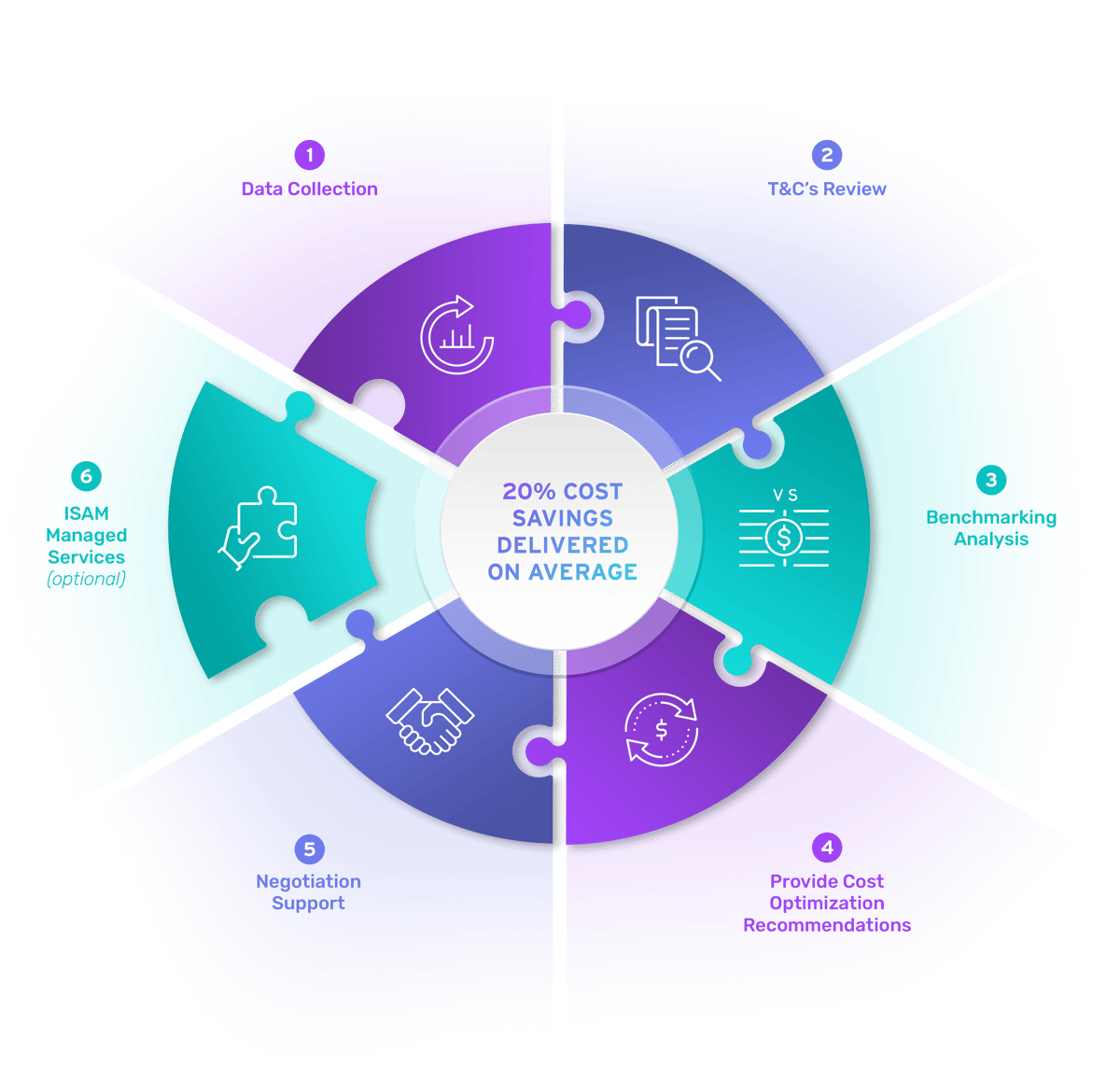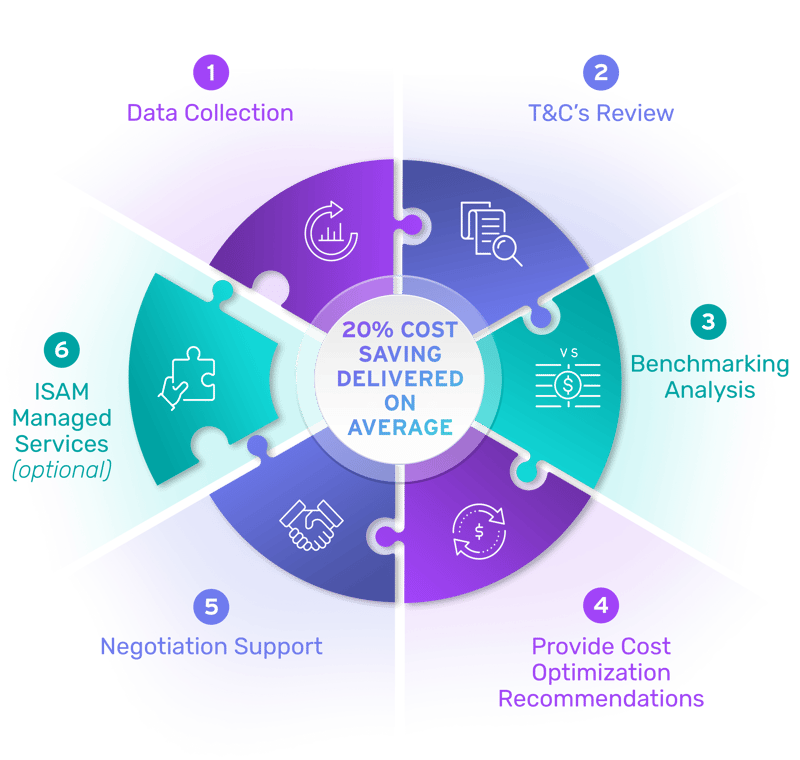 Want to know more?
Let us know how we can help you and your business. A trusted ISAM consultant will get in touch with you.