AUDIT DEFENSE SERVICES
Achieving
Audit Success
Why do Vendors Audit your Licenses?
Software vendors have the right to review and audit the use of your software licenses to ensure that their licensing terms are being followed and to protect their intellectual property. Vendors conduct audits to check that the software is being used in accordance with the terms and conditions of the licensing agreement, such as the number of users, locations, or devices covered by the license. Non-compliance can result in financial penalties, legal action, and reputation damage.
ISAM's audit defense services
provide expert support to help organizations navigate the audit process and ensure a successful outcome.
Navigating Vendor Audits
Software audits can be a stressful and resource-intensive process, and non-compliance with licensing agreements can have severe consequences. ISAM's audit defense services provide expert support to help organizations navigate audits, protect their reputation, and avoid penalties and costly fines. Our experience with major software vendors and third-party auditors ensures a successful outcome for our clients, giving them confidence and peace of mind during the audit process. With ISAM's support, organizations can effectively respond and defend against vendor audits, minimizing negative outcomes.
How ISAM Navigates Audits
AUDIT DEFENSE AND RESPONSE PROCESS
ISAM can help you navigate vendor audits and ensure a favorable outcome. We will review, agree, defend, and close activities to ensure a successful outcome for your audit defense and response process.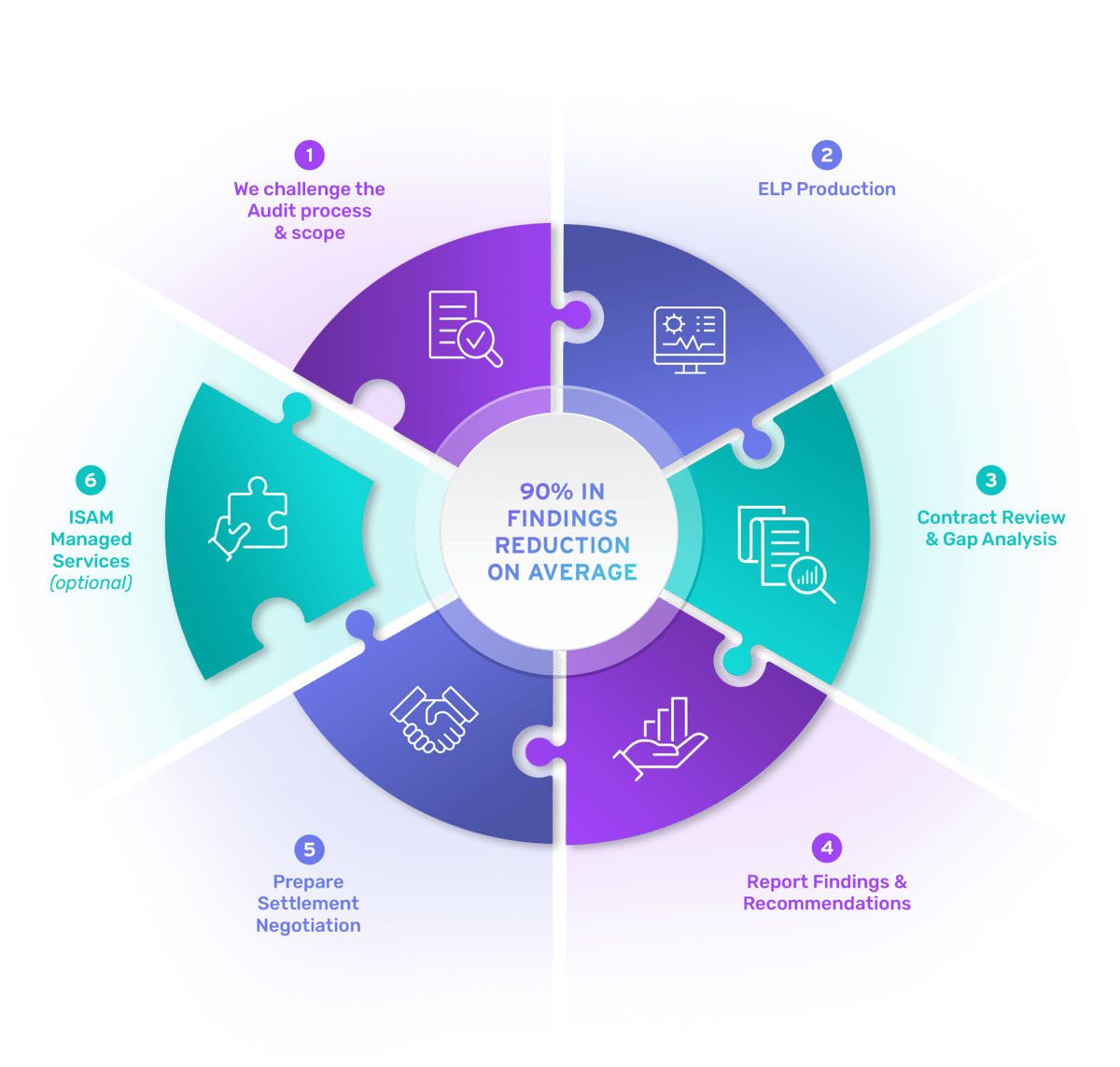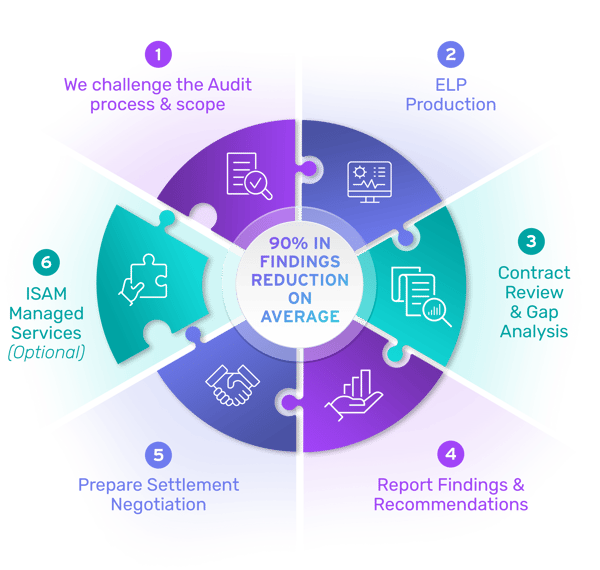 TOUCH
Audit findings reduction (-90%)
Delivered a 90% average reduction in findings during the audit process.
TOUCH
Faster audits (-25% time)
Reduced time to complete the audit by 25%.
TOUCH
Achieved more favorable audit clauses in subsequent vendor contracts, providing long-term benefits for the organization.
PROACTIVE AUDIT DEFENSE
Strengthening Your Software Asset Management Practices
Audits can be daunting, but they also offer a chance for companies to enhance their software asset management practices and performance. Proactive audit defense helps organizations maintain continuous compliance with licensing agreements while improving their SAM practices. ISAM provides extensive support to ensure that clients are always prepared for potential software audits, minimizing stress and negative impacts on their business.
Want to know more?
Let us know how we can help you and your business. A trusted ISAM consultant will get in touch with you.